VPS Networks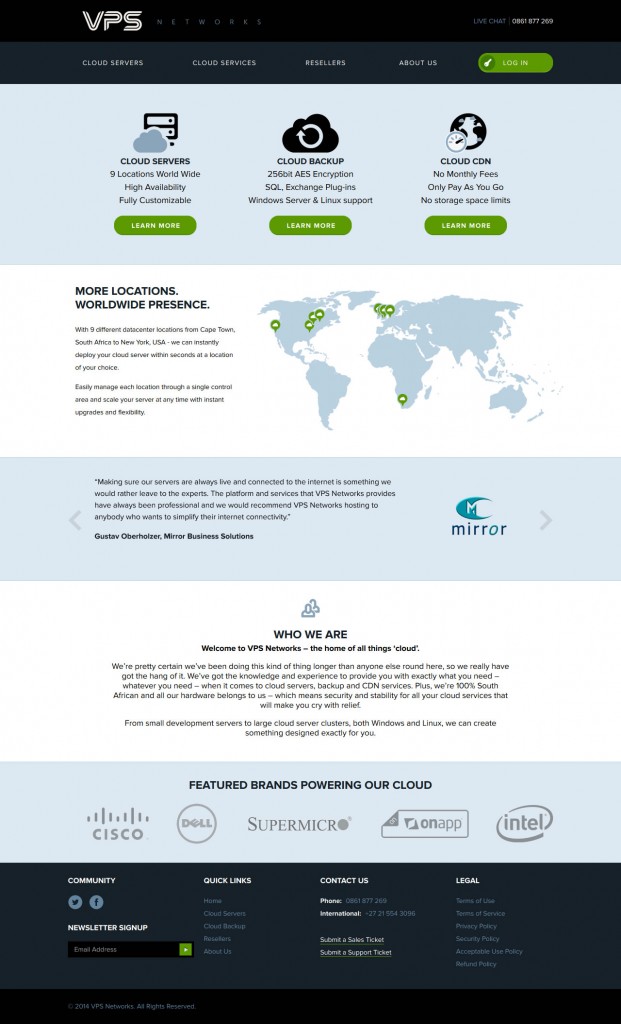 David from VPS Networks approached us to build this static site. Being quite a technically minded client himself, he wanted to be involved in the development process, and asked us for the ability to update his website's content after the site was completed. Using a CMS seemed like overkill, and was outside of the project's budget, so we agreed to build the site making use of a Dreamweaver template, which allows him to update the content areas of the site without accidentally breaking things in the layout of the site.
Our PSD to HTML conversion was done with a strong focus on neat code, modular CSS, page speed and SEO. Because parts of the site were still being designed, and we still needed the final copy when we initially started, it helped a lot that we used Subversion (as we do with all our projects), to which we gave the client access, so he could make his changes while we were building things on our end.
Although it's not being used in the final site anymore, one particular point of pride was the custom styled <input type="range"> value slider elements used at one point on the pricing page. We wrote more about that in a seperate blog post here [insert link].
Client: VPS Networks
Project Date: November 2013