Henry, Tayler & Ries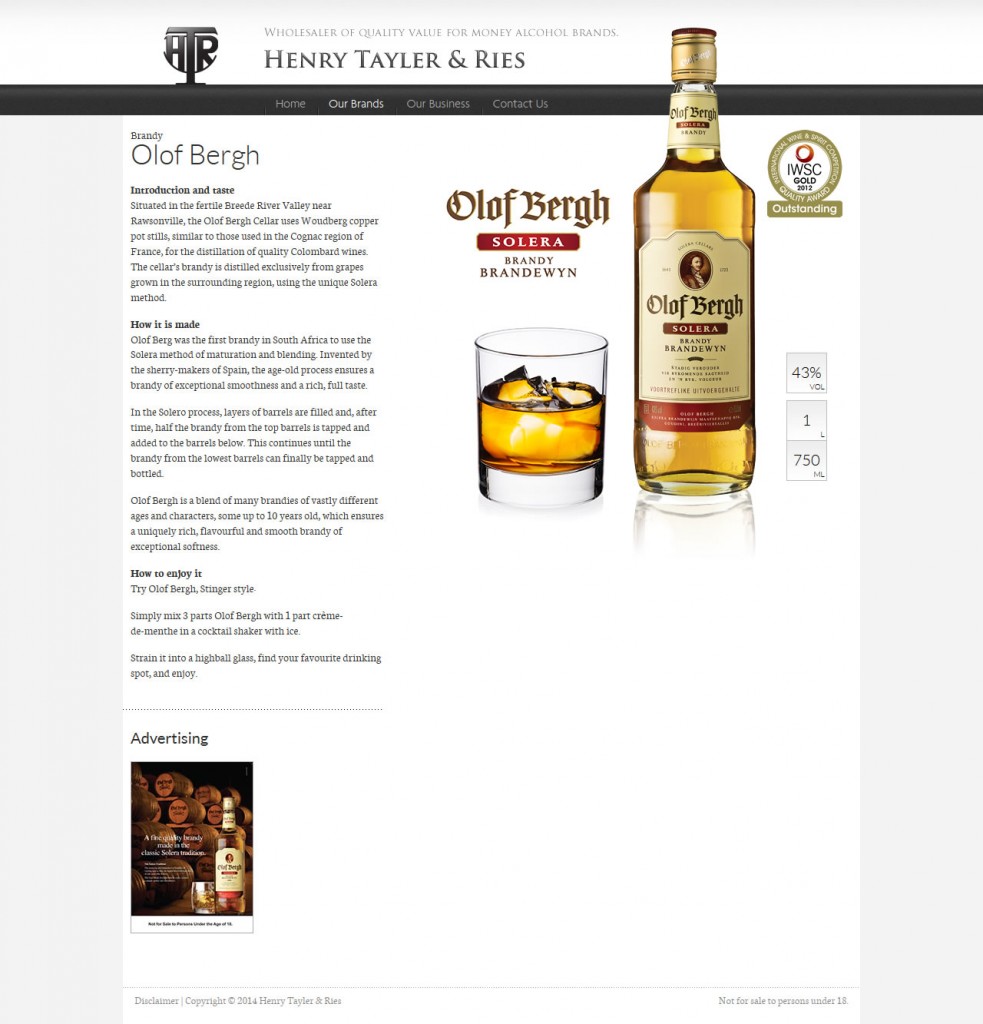 The client approached us to build this website for Henry, Tayler & Ries, a local alcohol wholesaler.
We did a PSD to HTML conversion, and then integrated the static HTML to a bespoke CakePHP content management system to manage the brands, articles, and employees.
After the site was built, it was examined by an external information security company, and was given a clean bill of health.
One particular area of interest is the age check cookie, this was a first for us.
Client: Hylén Digital
Project Date: January 2013