Timeless Africa Safaris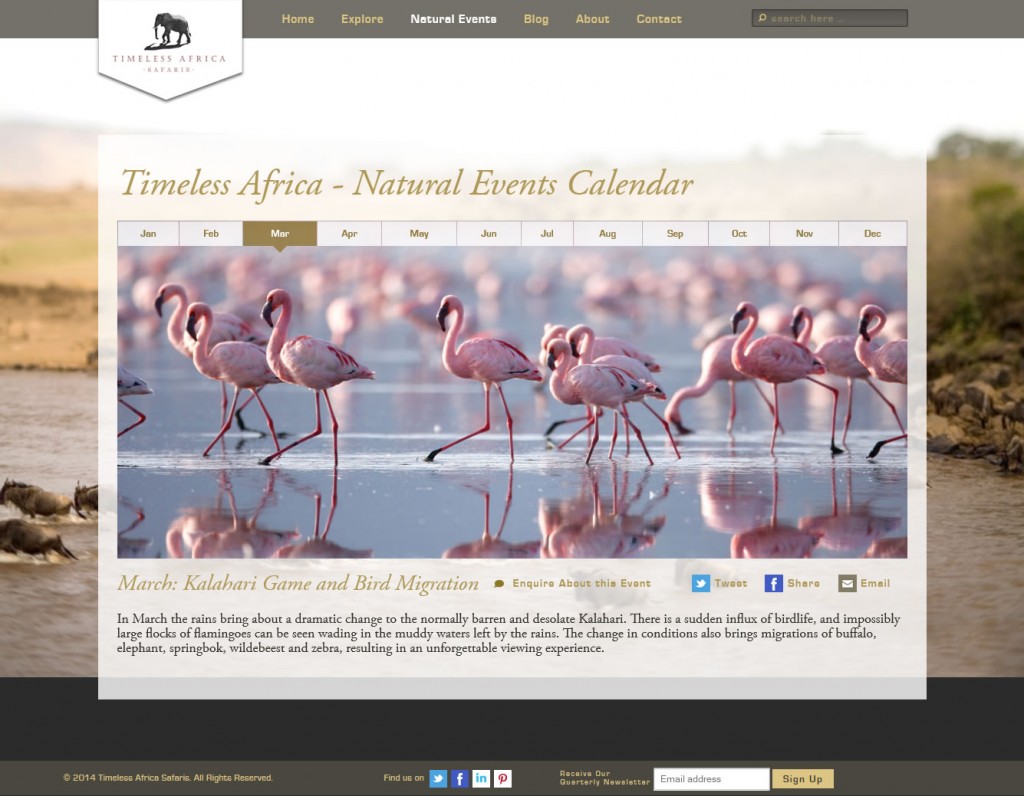 The client approached us with two key requirements: to investigate why the site pages were loading slowly, and to quote them on making some design alterations, and to make the site responsive.
We advised them that instead of trying to optimize the existing Joomla code base, we convert it to the WordPress platform, with a specific focus on fast page loads, as well as addressing their requirement to make the site responsive, by selecting and then customizing a premium responsive WordPress theme.
The process of converting the myriad of content from Joomla to WordPress was no mean feat. We wrote bespoke SQL scripts to migrate all their data across, including the existing blog articles, view counts, and comments. We carefully replicated all existing site functionality on the new platform, using as many off-the-shelf plugins as possible, and fabricating or customizing what wasn't available. Page load speeds were improved dramatically by minimizing the amount of client-side assets, and optimizing all image assets as far as possible without sacrificing image quality.
We completed the project on time, within budget, and to the client's satisfaction.
Client: Quick Online
Project Date: June 2013