Out of this World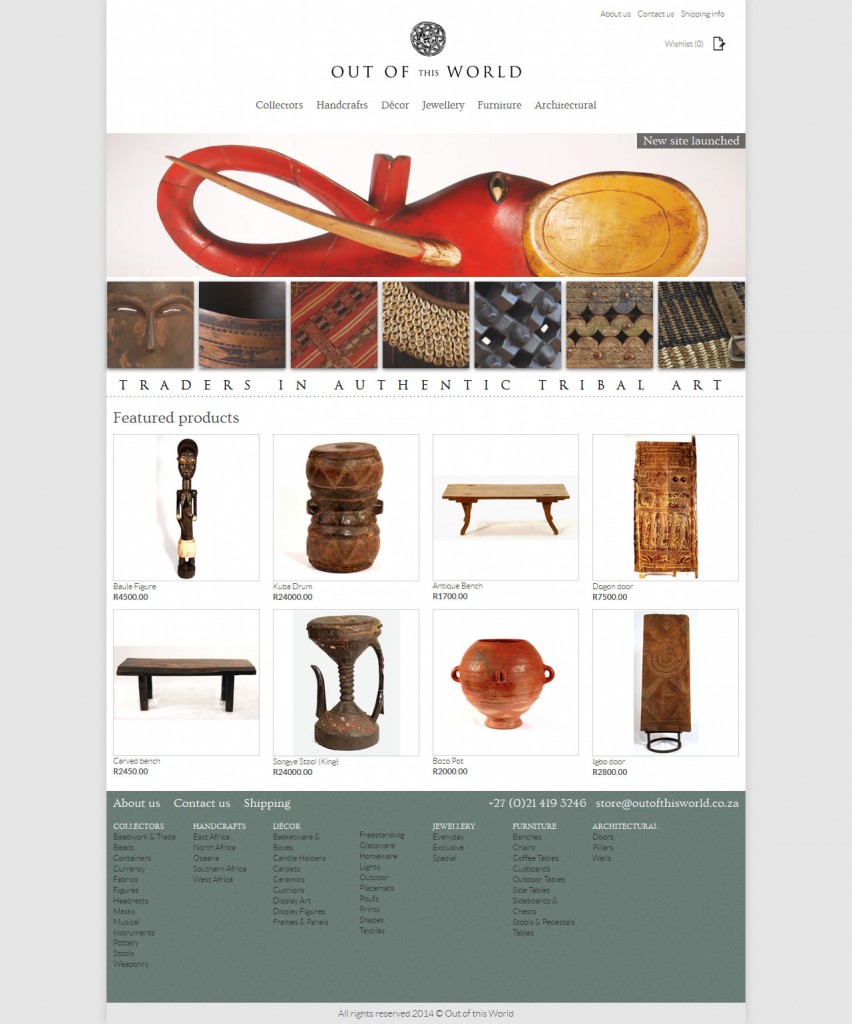 Out of this World sells a large selection of authentic tribal and indigenous artifacts from Africa and the rest of the world. When we were approached to build their site, it was clear that the biggest challenge would be capturing their sizable catalogue into the website. We opted to build their website using the CakePHP framework, and built a bespoke content management system to handle managing their large collection of products, as well as easy importing and updating facilities.
The front end was converted from PSD to HTML and then we integrated the database content into the front-end templates.
A nice bit of functionality we enjoyed building was the "wishlist" – which can be incredibly useful to interior decorators as it allows them to send off a "shopping list" to their clients for selecting just the right artifacts for their home.
Client: Hylén Digital
Project Date: March 2012